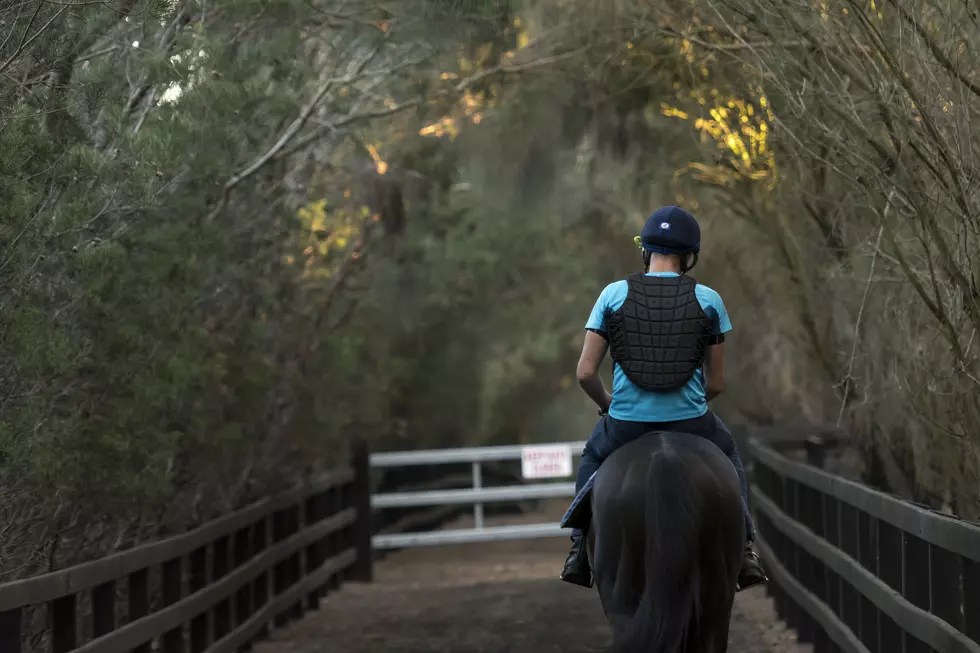 Therapeutic Horseback Riding Program Brings Joy to Idaho Kids
Credit: Getty Images/Vince Caligiuri
Horses are majestic, powerful, and yet very calming animals that are helping Treasure Valley kids gain control and confidence through an amazing program called "Ride For Joy."
This week we introduced you to this month's "Rick and Carly's Kid," 12 year old Brielle of Nampa who suffers from Selective Mutism (an extreme social anxiety disorder that makes her mute in social situations.)
Brielle loves animals and we're taking her on a journey through Ride for Joy that we hope helps her deal with some of the anxiety she battles through learning how to control a big, powerful, horse. Often times, its a magical combination.
Therapeutic riding is Ride for Joy's mission. Located in Emmett, they provide horseback riding lessons to all sorts of individuals with special needs and those suffering with PTSD.
This is a life changer for some people. Ride for Joy is making a huge difference in the Treasure Valley and we can't wait to see Brielle up on a horse.
If you would like to support Ride for Joy they have a very cool "Roaring Twenties Gala" coming up on Saturday, April 28th at Expo Idaho. The night includes dinner, a silent auction, and entertainment.
If you have a kiddo that could benefit from horse therapy or if you have benefited from horse therapy this is a a great way to give back just a little and support this incredible therapeutic program. Click below to purchase tickets to "The Roaring Twenties Ride for Joy Gala."