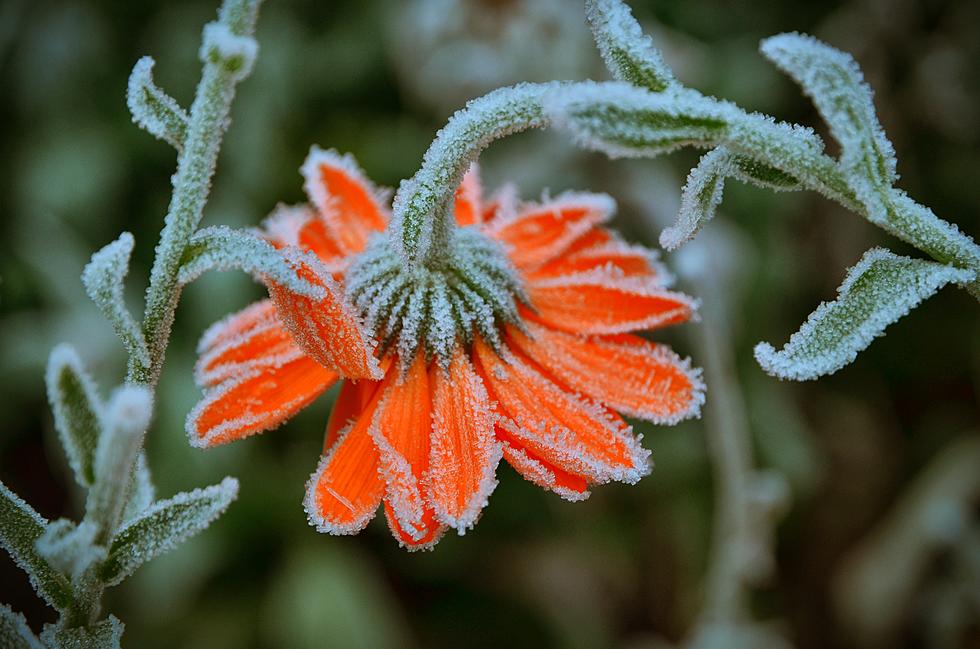 As we near the end of August and with Famers Almanac's prediction for an unusually snowy and wet winter in the Pacific Northwest, knowing when the first fall frost is going to be important for a lot of people. According to the Farmers Almanac, there are three different types of frost.
The first is a light frost which is from 29 degrees F to 32 degrees F. A light freeze will kill tender plants with little destructive effect on other vegetation.
The second is a moderate freeze from 25 degrees F to 28 degrees. A moderate freeze will be widely destructive on most vegetation, with heavy damage to fruit blossoms and tender and semi-hardy plants.
The third is a severe freeze from 24 degrees F and colder. A severe freeze, as can be expected, will cause damage to most plants.
When can you expect the first frost this fall in the Pacific Northwest? Here's the Farmers Almanacs prediction.
---
Washington
Washingtons First Fall Frost: 
Olympia: October 16th
Seattle: November 10th
Spokane: October 6th
Vancouver: November 1st
---
Oregon
Oregon First Fall Frost:
Baker: September 9th
Eugene: October 15th
Klamath Falls: September 13th
Portland: November 11th
---
Idaho
Idaho's First Fall Frost:
Boise: October 14th
Idaho Falls: September 12th
Moscow: September 27th
Salmon: September 18th
Now that you know when the first frost will be, here are more signs that we could be for a harsh and unforgiving winter. One of them is having heavy fog in August, which we haven't had, but that still leaves 14 other signs that winter could be brutal. 
15 Signs Boise Could Be in For a Harsh, Unforgiving Winter
According to the Farmer's Almanac, these are some mostly non-weather signs that Boise could be in for a harsh winter. Have you noticed any of them happening?
Don't be that person. Make sure you know these five winter laws, rules, and etiquette that you need to know through the Treasure Valley. 
5 Winter Laws, Rules and Etiquette That Everyone in Boise Needs to Know
When the temperatures drop and snow starts to fall, these are things that everyone living in Boise should know.
More From 104.3 Wow Country