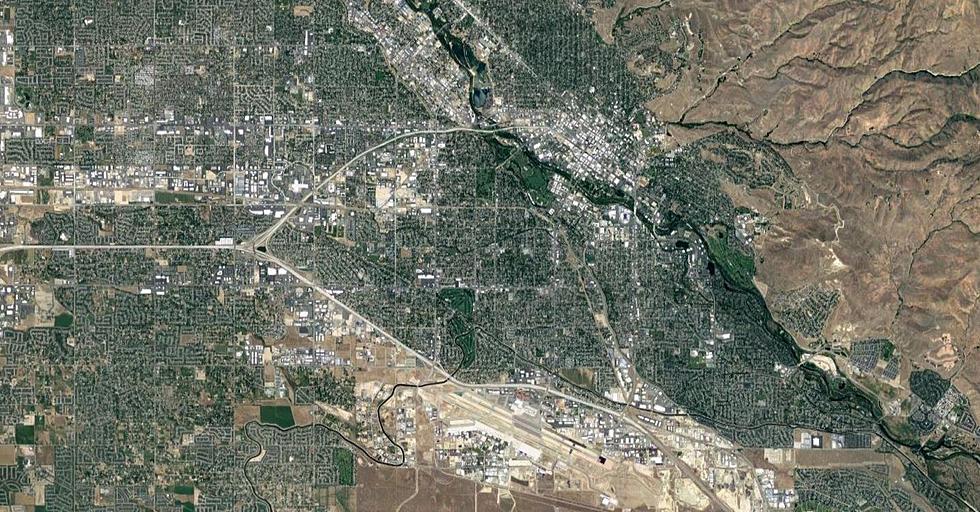 Planned Boise Park Being Turned into Housing, Residents MAD
Boise is the capital city of Idaho. The Boise River Greenbelt is a series of tree-dotted trails and parks hugging the water's edge. In an art deco building, downtown's Boise Art Museum has contemporary works and an outdoor sculpture garden. The grand, sandstone Idaho State Capitol Building is nearby. The Old Idaho Penitentiary contains 19th-century prison cells and gallows, plus historic military weaponry.
The crazy uptick in people flooding the state and city is causing land plans to change to accommodate more housing. According to with KTVB, there are 160 acres in Southwest Boise near Victory Road that is owned by the City of Boise. For 25 years the undeveloped land was set to be Murgoitio Park. Neighbors around the area have been looking forward to the eventual development of a park. Now the city plans to have a developer fit a lot of housing into 153 acres, and leave just 7 acres for a park.
The City of Boise is now positioning to use the land for home development, making neighbors frustrated. There is an obvious need for affordable housing in Boise. Should the city be taking away planned parks to do it though? One of the ways nearby residents are fighting back is on social media with #Dontstealourpark. There is also a petition being circulated to try and steer the city back to the original park plans.
A facebook group called Vanishing Boise posted this morning:
"Well over 400 people tuned in last night to hear the city's presentation on how they could possibly justify trading away 153 acres of land promised as a grand regional park for the Southwest area of the city to a developer for more houses. The parks and rec staff person giving the presentation indicated that an unnamed developer essentially holding foothills land ransom - approached the city about this trade, the birth of this monumentally lousy idea.
The city maintains that they don't have the money to develop the park and repeats the industry-pushed fallacy that simply building "more houses" will somehow magically solve the "housing shortage".
After a power point presentation, Ms. Tomlinson read quickly through the over 100 questions the public asked - saying she couldn't answer the question or understand the intent of the question more times then not - never allowing any genuine interaction with the residents on the zoom call."
See the presentation for yourself here.
If you would like to sign the petition, you may do so here. 
Family Fun in the Treasure Valley from A-Z
30 Google Maps Images That Show Just How Much Meridian Has Changed