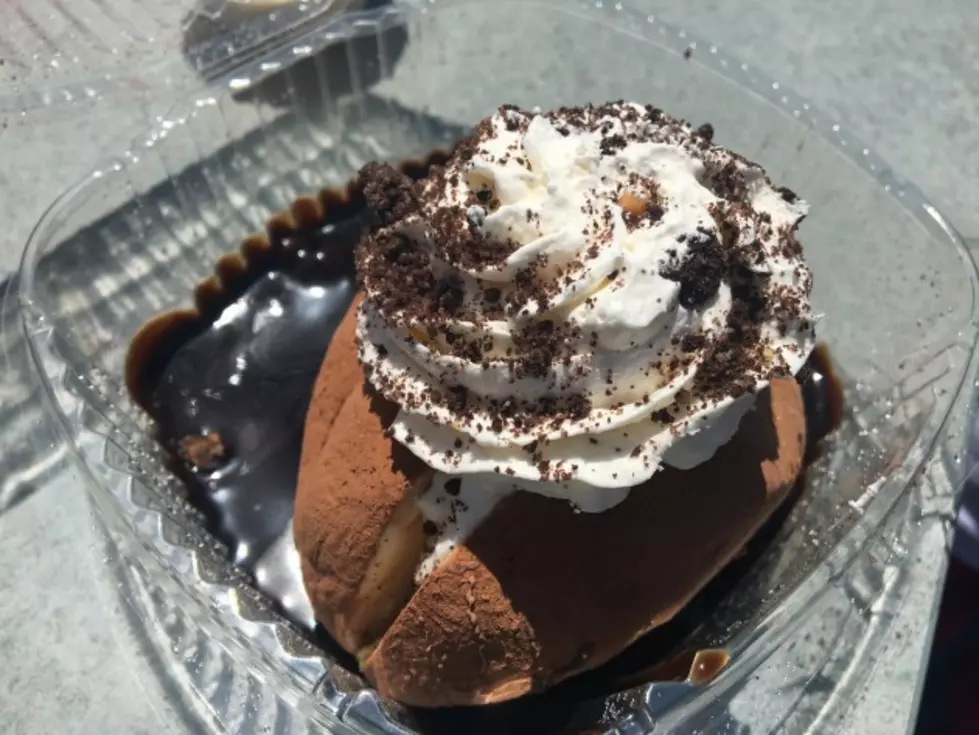 Idaho Inspired Dishes at Treasure Valley Restaurants
Credit: Carly Cash/TSM Boise
The Treasure Valley is home to some incredible restaurants with everything from classic to unique cuisine. Today we are going to focus on Idaho inspired dishes that are either newly available or have been local staples for decades. These are some that I found perusing online but I need your help below with ones that I missed and are not mentioned below. If you know a Treasure Valley Restaurant that has a locally inspired dish, or even a fun locally inspired name for a dish let me know below and I will include it in my local Idahoans inspired follow up post later this week.
Idaho Ice Cream Potato - For this tasty creation, vanilla ice cream is crafted into the shape of a potato, covered in cocoa and topped with whipped cream, making it look like a potato with a dollop of sour cream. Other options is topped with Oreo cookies, and diced peanuts and the potato is served over a bed of chocolate syrup. Delicious! Try it for yourself year round at Westside Drive-In in Boise where it has been made for the last 31 years. The Idaho Ice Cream Potato was featured on Man V. Food, The Food Network, Martha Stewart and the Today's Show website.
Fries at Boise Fry Company - Its hard to pick just one 'locally' inspired dish when the whole premise to this place is local inspiration from Idaho Potato's of all varieties. Boise Fry Company is known for a diverse selection of fries from all types of potatoes including russet, purple, gold, sweet, red and yam. This award winning local fry (and burger) eatery cooks its sliced gems in natural GMO-free sunflower oil. They also keep it fresh and unique by switching up and rotating its homemade seasonings and dipping sauces, which are usually Idaho inspired as well like blueberry ketchup to roasted jalapeno ranch.
Finger Steaks - Finger Steaks seem to be a bit of an Idaho staple since these yums are found in multiple Boise and Treasure Valley eateries.
Lindy's Steak House, The Dutch Goose and Big Bun Drive-In just to name a few.
Finger steaks are wide strips of steak battered with a tempura-like or flour batter and deep-fried in oil. The origin to fixing them this way is said to be from Idaho.
Huckleberry Burger - There are Huckleberry inspired meals and treats all over even before it became Idaho's official state fruit in 2000. Fanci Freez has made it into a burger. It may sound like a strange combo, but don't knock it until you've tried it.
I need your help to complete this list. I will share an updated post on Wednesday afternoon with locals contribution.
Have you tried any of these? How was it?
What other Idaho inspired dishes are there?
5 Of the Most Underrated Restaurants in Boise
More From 104.3 Wow Country