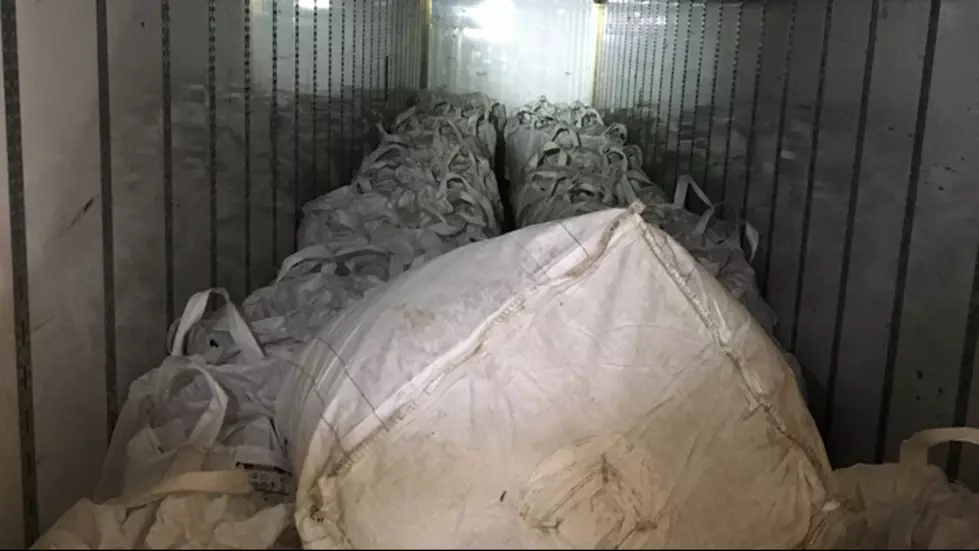 Largest Pot Bust In Idaho History Hits I-84 In Boise
Credit: Idaho State Police
More than 6.700 pounds of marijuana was seized on I-84 between Boise and Mountain Home on Thursday, January 24th.  Just to keep this in perspective think about how 'little' marijuana weighs.  It's like weighing marshmallows or feathers.  You know how much of that stuff it takes to make up even a pound?  A LOT!  Now multiply that by 6,700.  Whoah daddy.
36-year-old Denis V. Palamarchuk was driving the truck out of Portland, Oregon.  His picture is below.
When Idaho State Troopers pulled over the truck and made a routine check of its contents they smelled a high potency scent of what they thought was marijuana.  When checking the bags... BOOM... sure enough... lots and lots of pot.
ISP also had a drug-sniffing dog which made it easy to recognize the marijuana. As bag after bag after bag was opened it became evident that this was no small-time pot bust.  This was the largest pot bust the Idaho State Patrol had processed ever.  Before now that record remained with a bust taken place last year that had more than 2,100 pounds of marijuana on board.
According to KTVB, the marijuana plants have been sent off for further testing at an independent lab.
More From 104.3 Wow Country