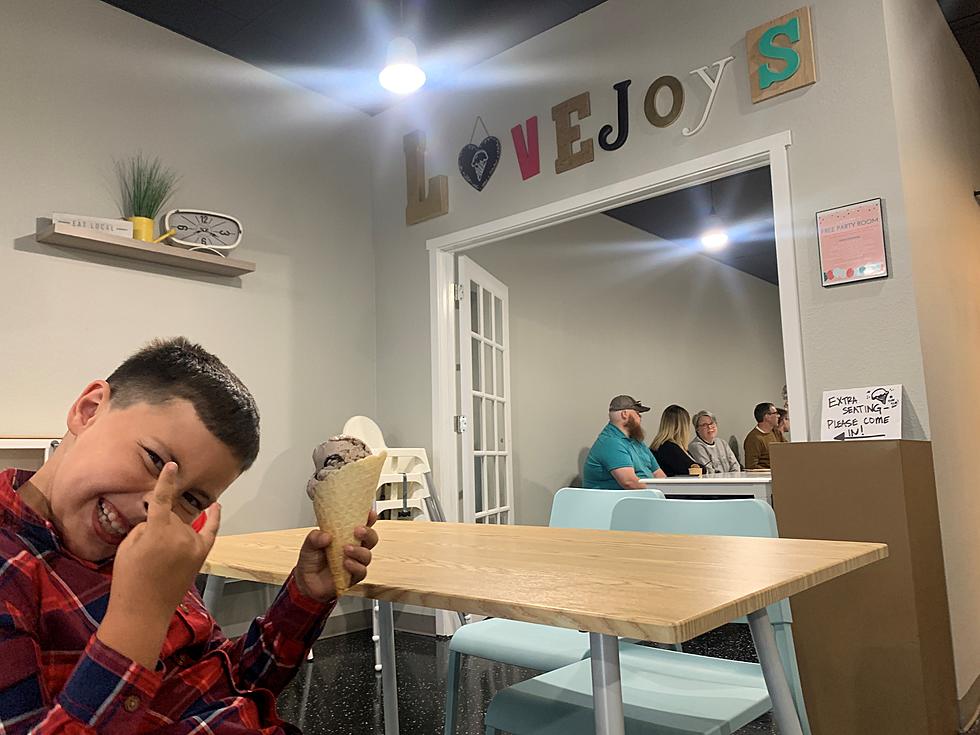 Meridian's New Ice Cream Spot is Already a Hit
Lovejoy Ice Cream, Photo by Nikki West
The new perfectly named Lovejoy ice cream shop is mouthwatering sweet treat goodness between two popular restaurants. They just opened on Wednesday and had a full place and a line out the door on Saturday. Delicious options with a variety of unique and classic flavors. You could smell the fresh waffle cones being cooked before even walking in. That was enough to get our mouth watering.
It was a very happy positive family owned ice cream spot. Nestled perfectly between The Curb and Red Pavilion. With two popular restaurants on either side its hard to go wrong. We found this sweet treat gem by accident. After failing to get into multiple places for dinner because everywhere was over crowded with long wait lines. My family and I were waiting in the parking lot for our to-go order from The Curb, when I spotted the sign in my rearview mirror. Already hungry and a little irritated, I exclaimed "who wants Ice Cream before dinner!?'
As soon as we set foot inside it was clear we made a great choice. You can tell almost intently that it is family owned and the whole family is managing and working the shop. Blake and Cyndi Taylor and their kids are working together to make Lovejoy a success. With flavors like Salty Caramel, Strawberry Fields, Banana Cream Pie, Carrot Cake, Huckleberry Cheesecake, Strawberry Chevre, Chocolate Peanut Butter Blitz, I Like Pina Coladas and more how can it not be a hit? Ice cream isn't all, they also serve hot paninis, chips, and novelty bottled sodas.
When we were finishing up our ice cream, even though they were packed and busy as can be Cyndi sweetly asked with a big smile if we enjoyed everything. After assuring her it was amazing she genuinely said "I am so happy you came in." It felt like she welcomed us into her home.
When you are ready to check it out here 1760 S Meridian Rd #101, Meridian, ID 83642.
Monday–Friday from 3pm–10pm  for when school is out for summer they open from 11am-10pm. Saturday's 11am–10pm and Closed on Sundays.
KEEP READING: 50 activities to keep kids busy this summer