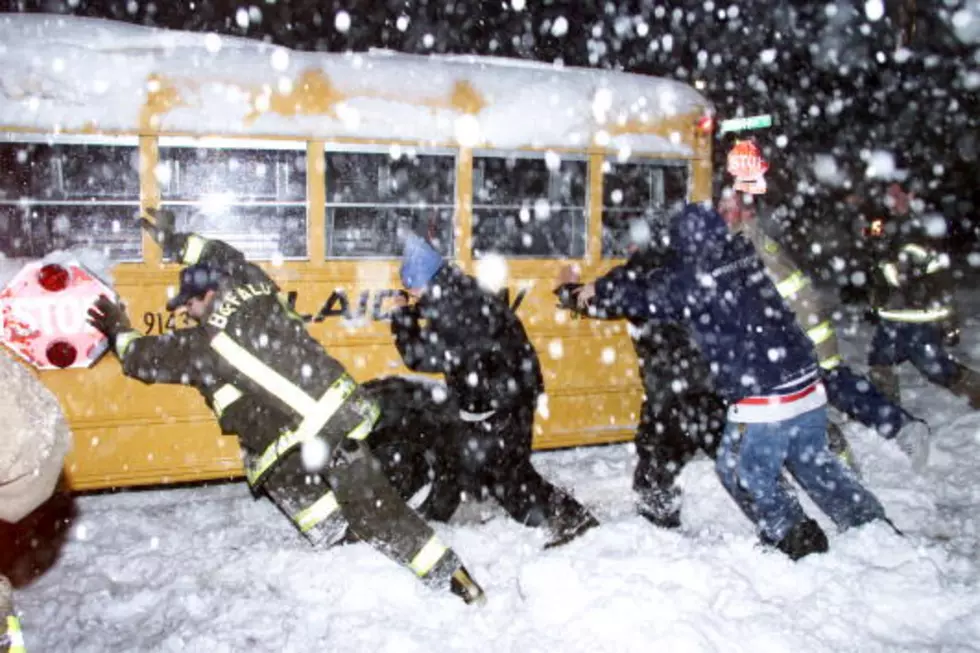 No More Snow Days This Year for Treasure Valley
Joe Traver / Getty Images
Growing up in a hot desert in Tucson Arizona, I think I saw the snow maybe twice, so snow days were not something that I even knew was a thing. However at 21, I moved up to Anchorage, Alaska and while I was not a kid in school anymore, I definitely got to understand snow days and how crazy snow and weather can be.
2020 kids may have to kiss those goodbye unfortunately. Now that schools are set up to be able to do virtual learning relatively easily, that is most likely the plan. When snow days come up or there is unsafe weather or driving conditions it will be quite easy for the teachers to switch things back to virtual for the time needed.
Nothing has officially been announced by any Treasure Valley school districts that I have found but many other school districts in the US who see winter sooner then us are thinking ahead. Most likely even if we do get anther 'Snowmageddon' which is predicted this year snow days will instead be virtual days.
Enter your number to get our free mobile app
Bruce Wong is the executive director of the Ada County Highway District. According to Idaho News 6, he recently  told the district's commissioners that some early signs are showing up that are very similar to the fall before the massive snowfall in 2017 in Boise. No matter what happens we will inevitably end up with some kind of snow this day but the kids will still have to go to 'school' just online. You can still get a snowman build between lessons and a warm cup of coco for the kiddos but most likely it wont be like the classic school off snow days that parents had.
I will keep you posted as we get closer to our winter months on what the school districts decide to do.
TIPS: Here's how you can prepare for power outages