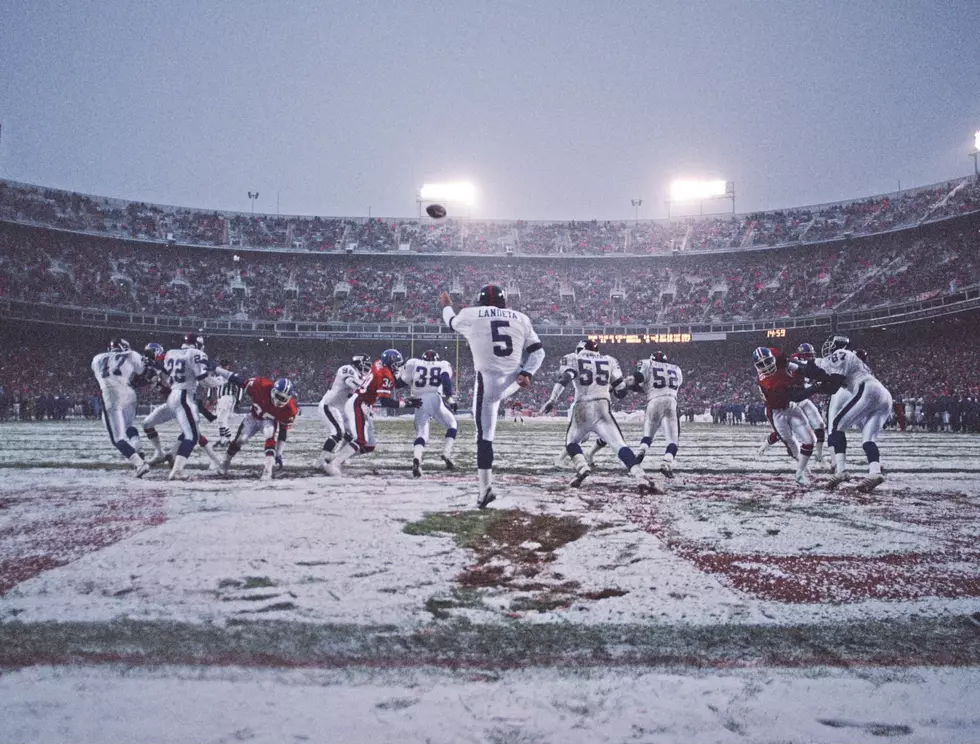 Snow Could Fall Just In Time For BSU vs Fresno State Game
Credit: Tim DeFrisco / Getty Images
This morning was weird.  Lots of fog which eventually burned off and we even saw some sunshine here in the Treasure Valley.  This sunshine is short lived.  We may even have an occasional shower here and there this afternoon.  Then another storm with a cold front is moving in tomorrow which will bring a combination of rain and snow... and yes, that's down here in the valley.
This cold air combined with lots of moisture will continue through the weekend which means our home game for BSU against Fresno State for the Mountain West Conference Championship may get a little nasty.  Are we going to have a game like Washington vs Washington State last week?  Oh, I hope so.  Those are the absolute best.  The only thing I don't like about his bad weather is that it tends to favor the underdog.  Crazy things happen with unpredictable weather like wind, snow, rain, and cold.  And let's be honest.  We know we're not the underdog in this game.
Either way... BSU's bringing it Saturday afternoon ready to set us up for a big-time bowl game.  Game time is 5:45 p.m. and if you're not heading down to Albertson's Stadium you can catch all the action on ESPN.
Here are the highlights of the first matchup between Boise State and Fresno State this year...
More From 104.3 Wow Country