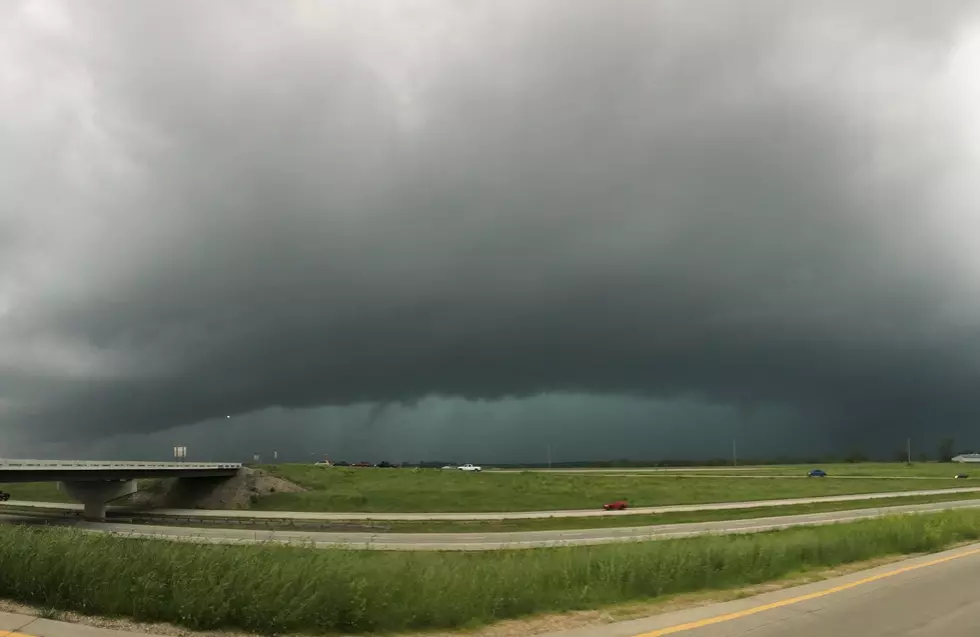 Thunderstorms, Mountain Snow, & Tornadoes In Idaho This Weekend???
Credit: Kyle Rivas / Getty Images
East Idaho is currently getting hit with all sorts of bizarre June weather.  These conditions are extremely strange for this time of year with temperatures dropping, thunderstorms hitting, snow expected, and possible tornadoes.
It was just last Sunday when a tornado hit East Idaho that registered at the weakest category at EF0 but still brought winds ranging from 65 to 85 mph which is hurricane type winds and can definitely cause damage.
This weekend, experts say conditions are ripe for more tornados with so much of this cold weather rolling in from Canada meeting the warm weather coming from the Gulf of Mexico which is creating perfect conditions for twisters right here in Idaho.
According to the Idaho State Journal, severe thunderstorms are already hitting East Idaho with hard rain, hail, and much colder temperatures than we're used to.  Temperatures are cold enough to bring snow up in the higher elevations and snow may hit and stick as low as 5,000 feet above sea level which is very rare for this time of year.  Not the best time for hiking!
The 'Silver Lining' is the Boise area's not looking too bad.  Temperatures have definitely dropped and clouds with a tiny bit of moisture have rolled in but we're supposed to have sunshine over the weekend with cooler temperatures.  We may have to put the water park on hold for a bit but the weather's not looking too bad here in the Treasure Valley.
More From 104.3 Wow Country