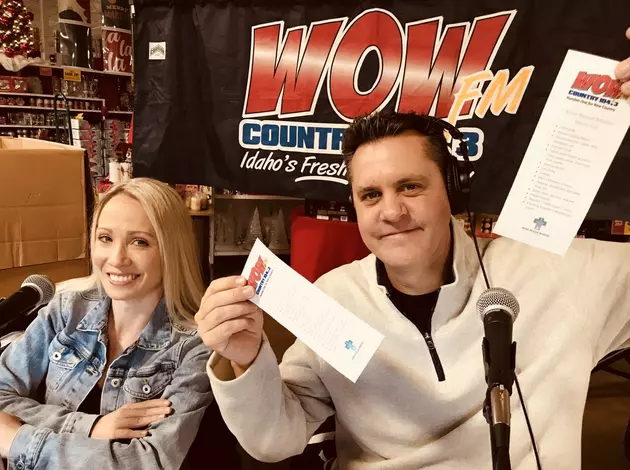 Hope for the Holidays Kicks Off at Fred Meyer
Credit: Rick and Carly/TSM Boise
This is your moment. Your moment to spread a little cheer and do some good in the world. Drop off food, diapers, clothes, and hygiene products at the following Fred Meyer locations today.
Rick and I are camped out at Fred Meyer on Federal Way
Chris Cruise is at Chinden and Linder
Zizly is at the Nampa Fred Meyer
and the WOW elves are at Chinden and Glenwood 
We'll be here until 6 o'clock tonight. So stop by on your way into work, during your lunch break, or on your way home. Grab your kids and show them how to pay it forward.
Everything donated today will go straight to the Boise Rescue Mission and Women and Children's Alliance.
Give a little, give a lot, it doesn't matter, just give until it feels good!