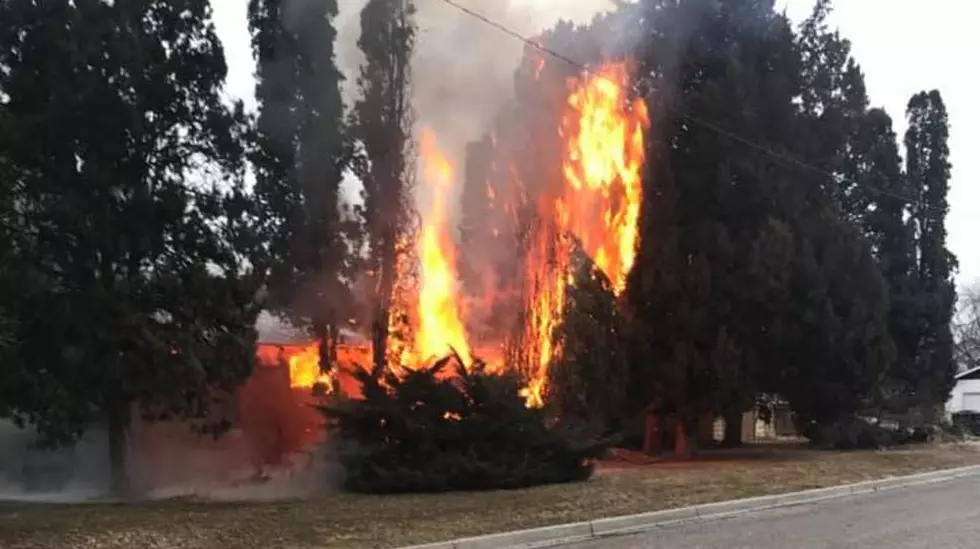 Man Killed in Burley House Fire
Credit: Burley Fire Department
For a Burley man, this morning turned tragic and he never made it out. A horrible house fire discovered by kids on their way to school. 
Who knows when or how the fire originally started, but at 7:39 this morning some children on their way to school spotted the blaze and had their Mom call 911.
By the time firefighters were on the scene the house was completely engulfed in flames and had spread to nearby trees.
Inside was a man who didn't make it out. His identity has not yet been released pending notification of his family.
The fire was so bad that when firefighters first arrived they couldn't even enter the home according to an article on idahonews.com.
No one else but the man is known to have lived in the home. We'll keep you posted as his identity comes to light, but for now please send your thoughts and prayers to everyone who was affected by this horrible fire. This man's friends, family, and the children who were traumatized by seeing it.
Huge thanks to the Burley Fire Department for responding as quickly as they did to the fire. Sometimes nothing can be done and a life is lost, but we trust that they did everything they could as quickly as they could to get the fire out and minimize the damage.