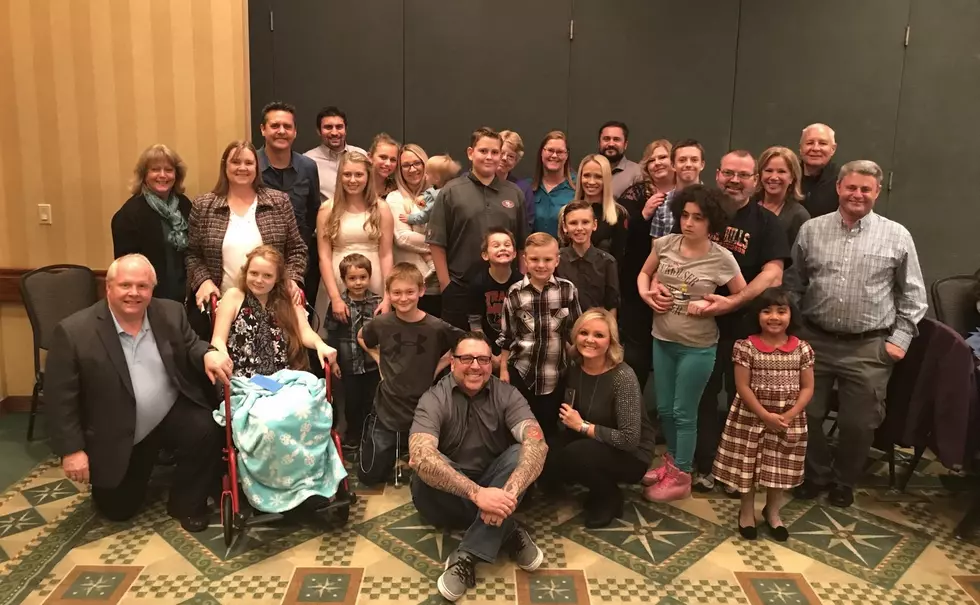 [PICTURES] Rick and Carly's Kids Banquet
Credit: Rick and Carly/TSM Boise
Last night was such a special night for our "Rick and Carly's Kids." We've made it through our first year with some very special kids and their incredible families. 
If you don't know much about "Rick and Carly's Kids" let me introduce you. It's about kids who have challenges, unique challenges that make it hard for them to find support and they often feel all alone.
Each month we spotlight a different child. We tell their story and we try to make their world a little brighter by giving them a dream day or a cool experience.
We all have challenges. We know that, but when we come together, share our experiences, and bond through our struggles we gain compassion and sometimes our own struggles don't seem quite so bad.
Last night we celebrated life and accomplishments that have been made over this last year.
HUGE thank you to the Red Lion Downtowner for providing everything. Amazing food, a beautiful banquet room, and great audio/video set up, the whole shebang! If you have anyone rolling into town that needs a place to stay, the Red Lion is your place!
Meet our first year of "Rick and Carly's Kids"