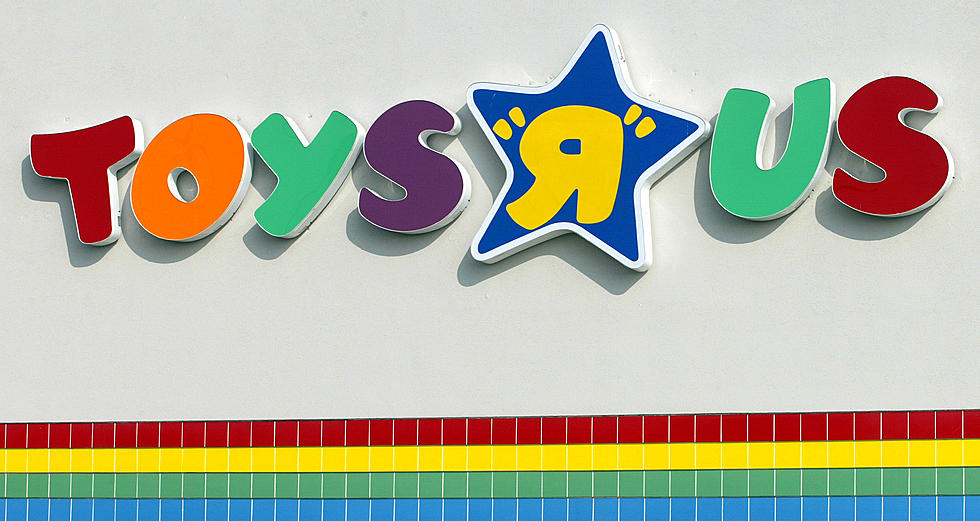 Toys R' Us Could Return To Boise But It Will Be Annoying As Hell
Getty Images
First off, if you're a parent, you understand the battle that is making sense of your kid's logic. Ignore those "experts" who say: "I'll never let my kid behave that way" or "If I was a parent..."
Those people don't know squat and Toys R' Us is about to prove that to all of us.
"Don't call it a comeback..."
According to a report from CNBC.com, Toys R' Us is planning a massive comeback but with a very different (and questionable) strategy. The company many of us grew up loving filed for bankruptcy back in 2017, since then we've all been deprived of the magic that is going to THE toy store to browse all of the toys.
Maybe it's the fact that you know that no matter which direction you go, you're going to see toys or perhaps it's just the magic of seeing your children's faces light up when they go inside: the fact is that Toys R' Us is an American treasure.
Where will Toys R' Us set up in Boise?
While their latest announcement about a comeback should invoke excitement, it's done the opposite. According to CNBC.com, Toys R' Us has a very different approach this time around; while yes, they're looking at "prime cities", Toys R' Us is also looking at... airports.
The report from CNBC says:
The expansion also will bring stores to airports ... The first-of-its-kind store at the Dallas airport, in a partnership with Duty Free Americas, will allow customers to shop for their favorite toys and regional merchandise before hopping on a flight, and the company also plans to offer a range of toys and cruise-themed merchandise for that industry.
Excuse us? Have you ever purchased ANYTHING at the airport? What is normally a $2 Pepsi will cost you at least $6 at the airport. Everything is marked up and because the airport is already so annoying; imagine how much more stress you'll incur when your kid spots a Toys R' Us (and knows what it is) while you're waiting to check in at Gate C.
This is a nightmare waiting to happen and perhaps we don't want Toys R' Us in the Boise airport... but we'll happily take it in the Boise Townesquare Mall.
10 Stores We Wish We Had Inside Boise Towne Square Mall
It's time we beef up Boise Towne Square Mall! What stores would you like to see in the Boise Townsquare Mall? Here is our wishlist...
Gallery Credit: Chris Cardenas
25 Famous Stores That Don't Exist in Boise Anymore
Some brands themselves are totally defunct. Others have pulled out of the Boise market. No matter which side of the fence they fall on, these stores are nothing but a memory now!
Gallery Credit: Michelle Heart
25 Stores That Are No Longer at Boise Towne Square Mall
In April 2022, we counted 20 vacant storefronts at the Boise Towne Square Mall. Since it opened in 1988, a lot of stores have come and gone. While this is in no way a complete list of the stores that have moved on from the mall or closed completely, these are 25 that are no longer there.
Gallery Credit: Michelle Heart
More From 104.3 Wow Country