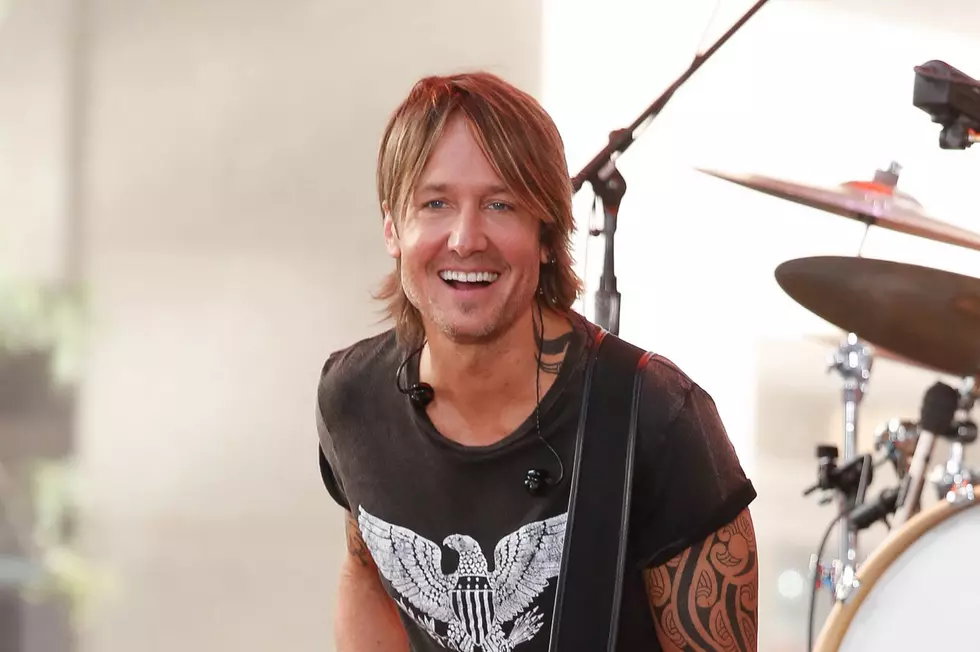 My Crush on Keith Urban and How You Can Meet Him
Rob Kim, Getty Images
Ill  in for sure. That cool, bad boy look but with the soft kind eyes and heartfelt lyrics, yea, he had me in his fan club, blue eye trance for sure. Don't worry,  I've grown out of the crush phase but never grew out of being a fan. Plus when he married Nicole in June of 2006 I felt like there was a connection since my full name is Nicole too. I mean really, can they be any cuter? Look at what she posted for his Tumbleweed single...
Click on the song to open a new window to the music video :)
Our very own Taste of Country Nights has a list too, click here to see how it compares.
What would you add? Do you have a favorite?
His new album comes out on September 18th. The Speed of Now Part 1. Here is Keith's Promo video for it, the beginning is pretty goofy, his methods for inspiration, then he gets into the album at 1:18.

We know he is goThe tracklist looks like this:
The Speed of Now Part 1 Track List:
1. Out The Cage ft. Breland and legendary guitarist Nile Rodgers.
2. One Too Many (Duet with Pink) - Keith said she was incredible to work with.
3. Live With
4. Superman
5. Change Your Mind
6. Forever
7. Say Something
8. Soul Food
9. Ain't It Like A Woman
10. With You
11. Tumbleweed
12. God Whispered Your Name
13. Polaroid
14. Better Than I Am
15. We Were
16. We Were ft. Eric Church
Here is one of the singles that you have not heard on the radio yet ...

How would you like to talk to Keith about the new album? Watch him play some new songs from it? Starting on Monday at 8:20, 12:20 and 4:20 listen to 104.3 WOW country to enter to win. More details to come. Happy listening and good luck :)
See Inside Keith Urban and Nicole Kidman's Spectacular Manhattan Condo